We have been preparing for Advent. We wrote our own Advent promise and are enjoying sharing our promise with our friends each day during Prayer and Liturgy.
We are excited to perform our Nativity play. We have been learning all about the birth of Jesus. We are enjoying bringing the story to life in our stable outside and our small world area.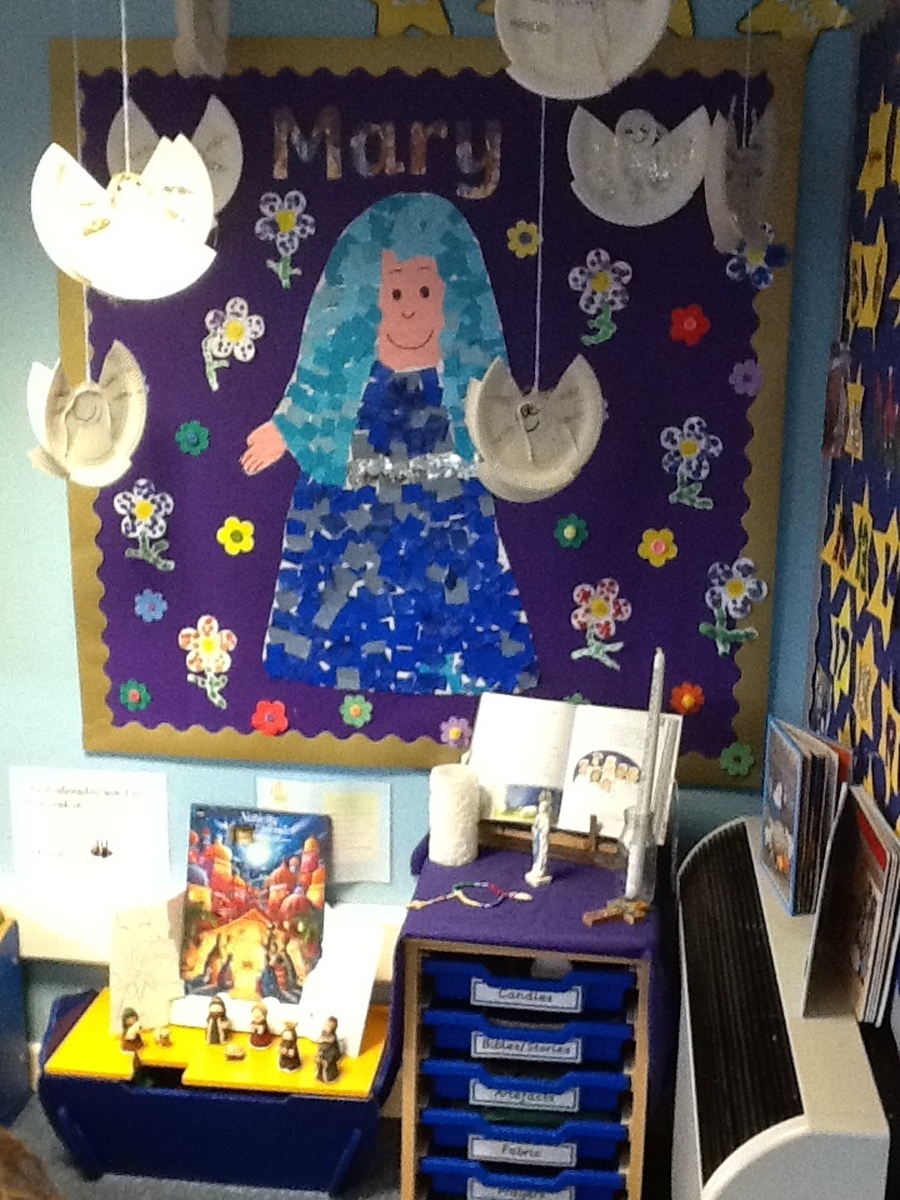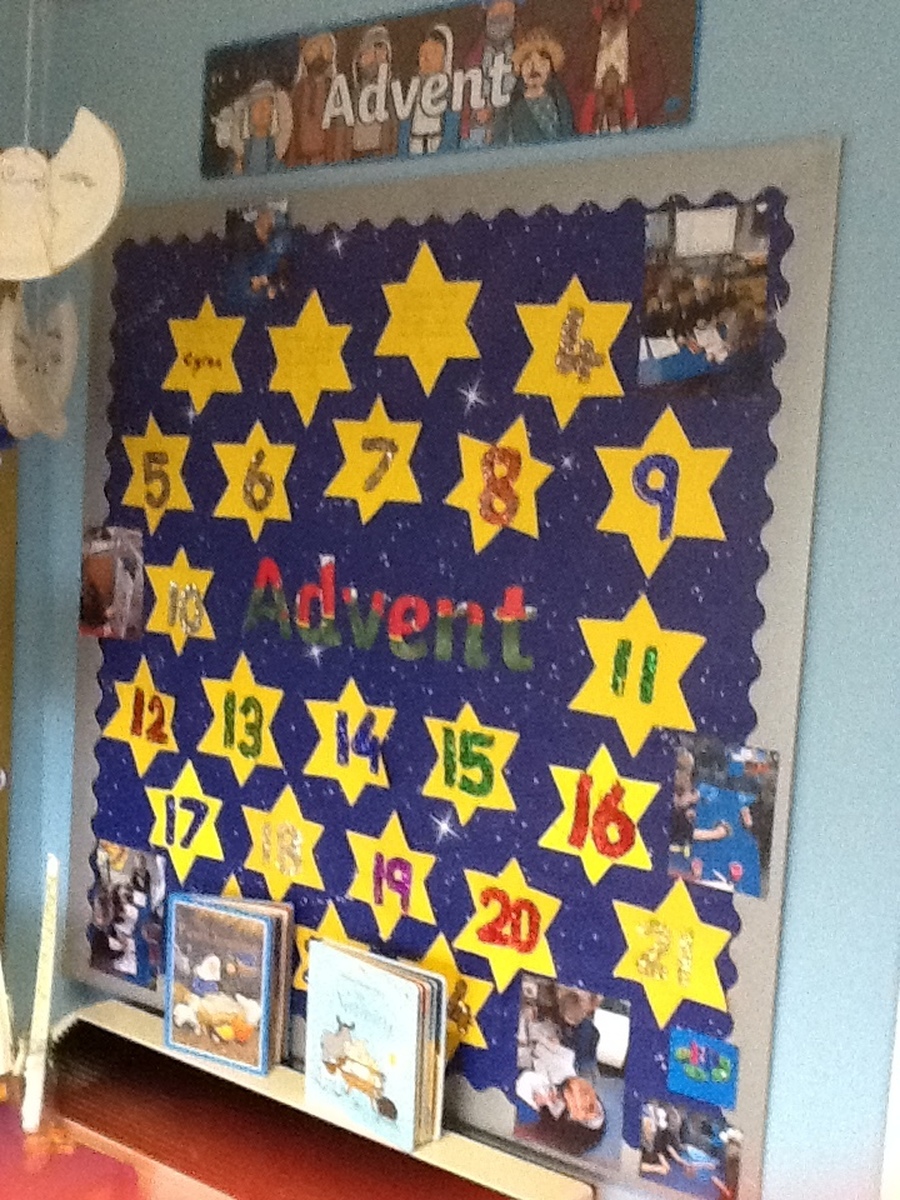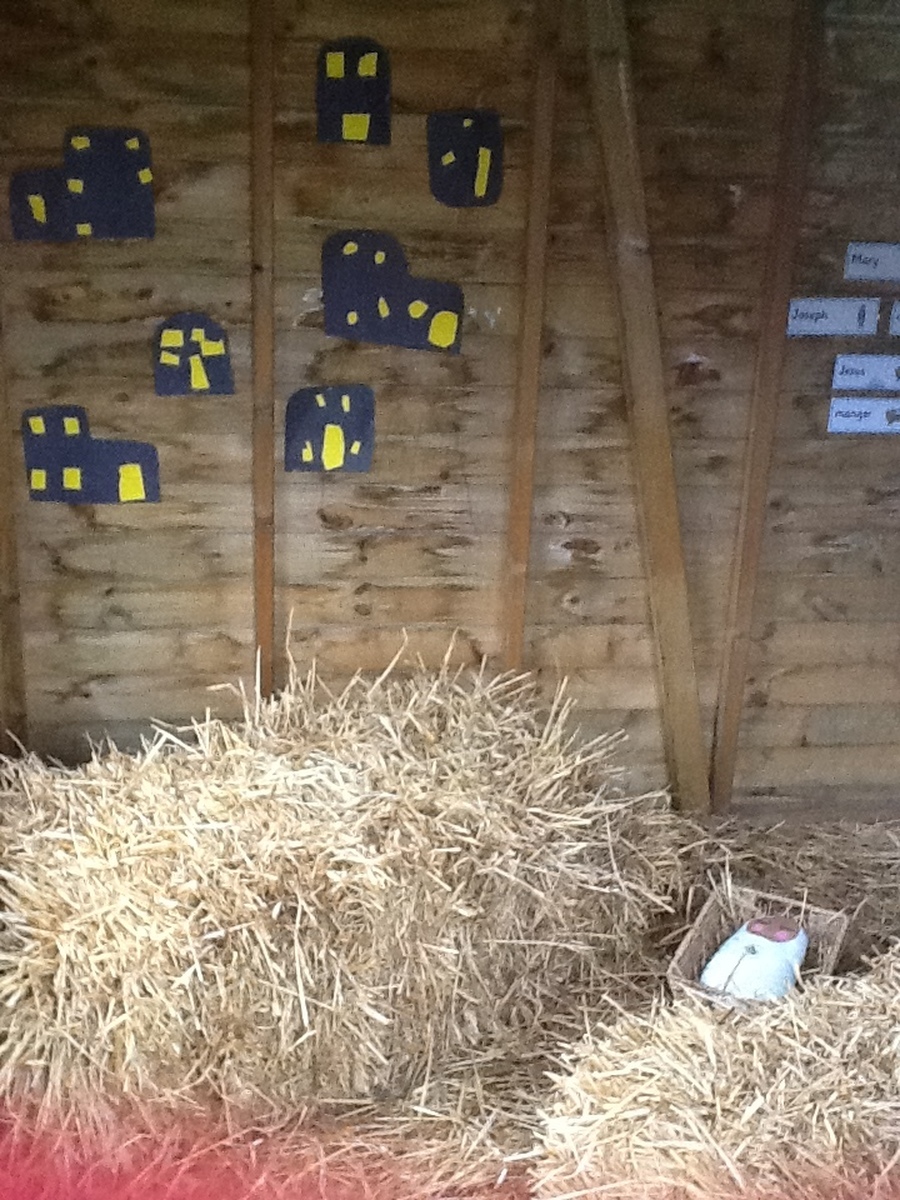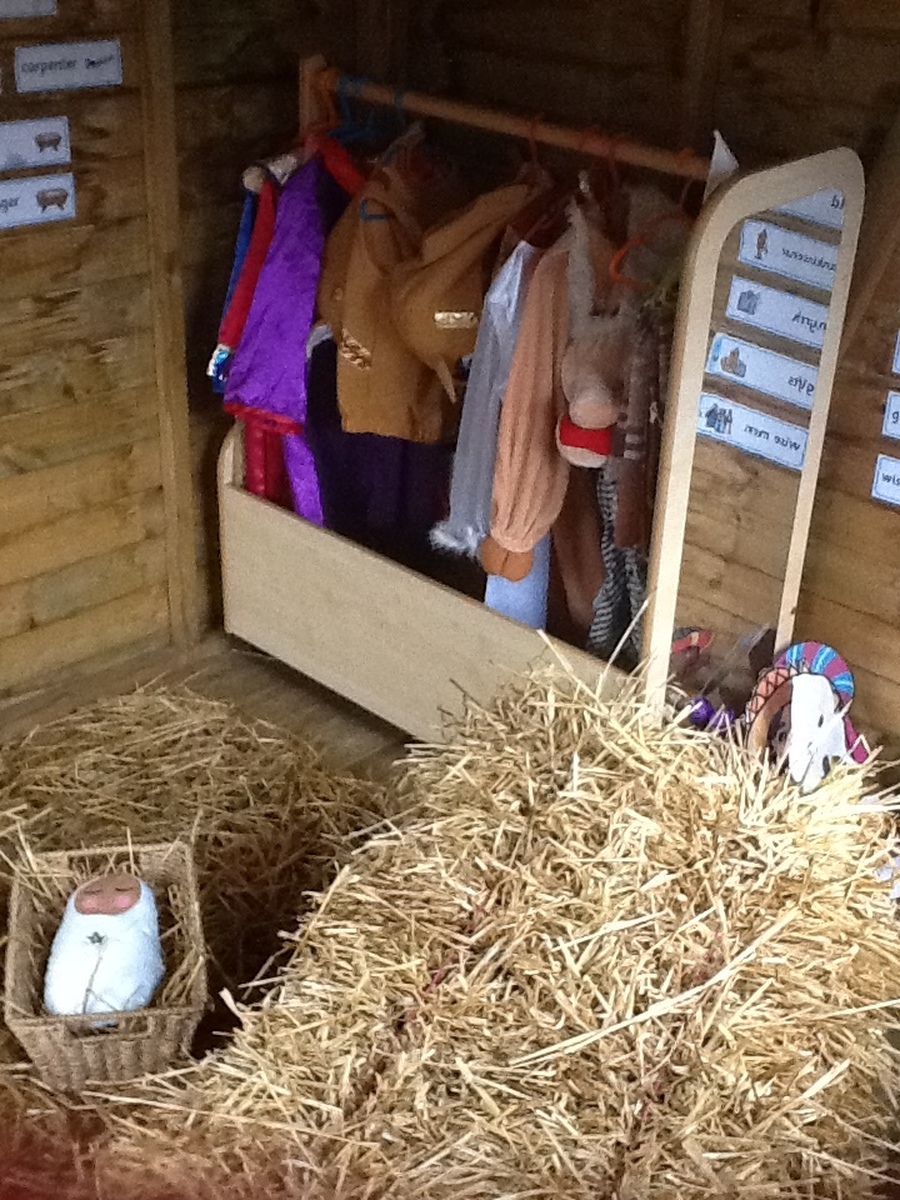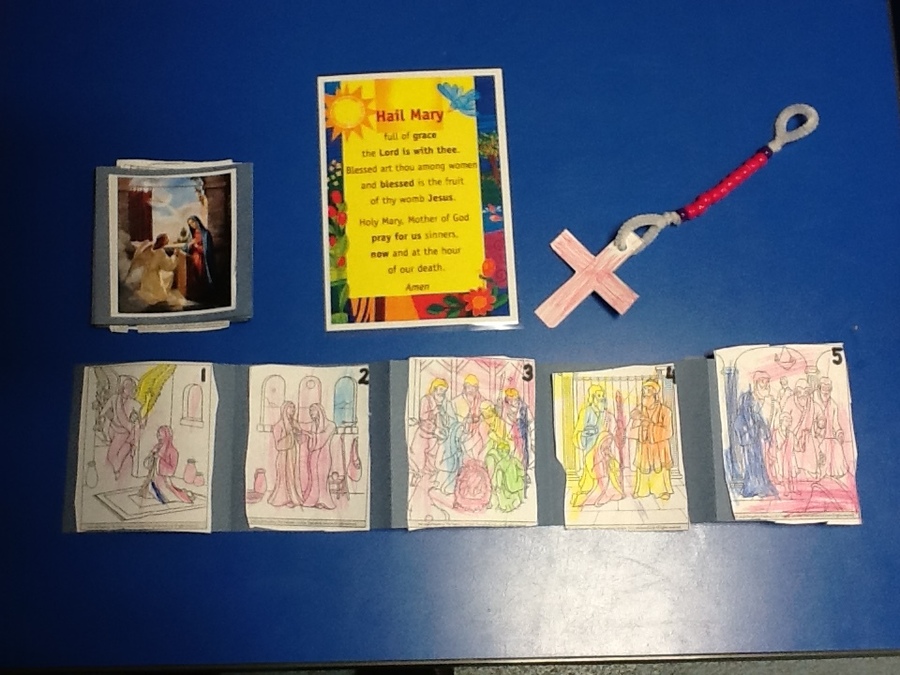 The children in Class 1 enjoyed learning the Hail Mary and reflecting on the Joyful Mysteries of the Rosary.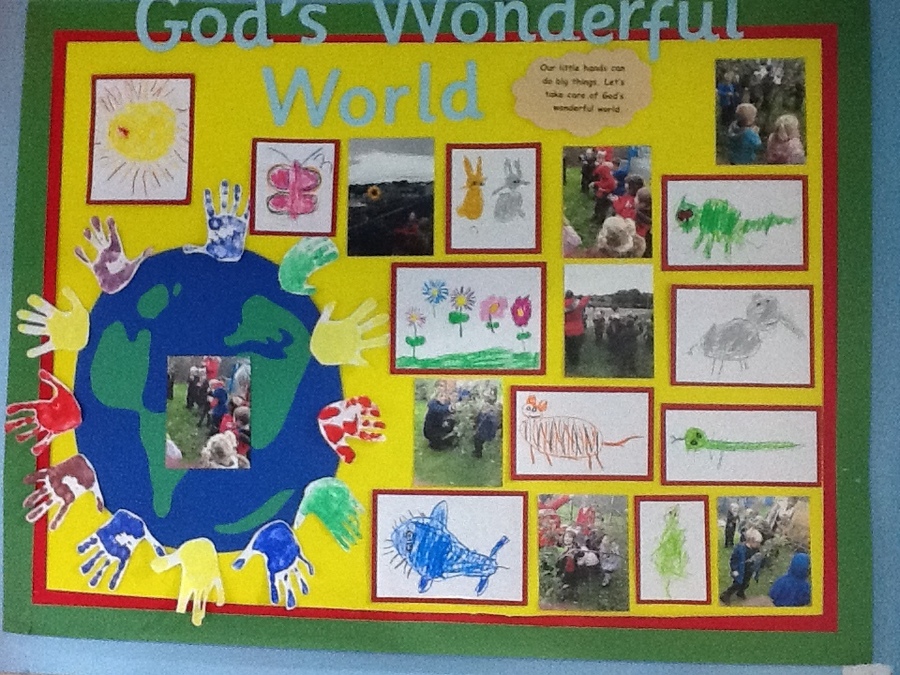 We have enjoyed listening to The Story of Creation. We went on a hunt to find all of the beautiful things that God created for us. Here we are exploring our school grounds. We said a special prayer around our apple tree to thank God for our beautiful world. We also drew a picture of our favourite thing that God created for us.