Class 3
As part of our World War One topic, we found out about the type of food eaten in the trenches. We prepared and tasted our own trench stew, potato bread and beef tea. Yum!
Class 3 loved learning all about the digestive system and making 'poo'! They worked together very well and were able to explain the process perfectly.
We raised money for CAFOD and raised awareness of their Harvest campaign by coming to school dressed in our brightest clothes. Don't we look beautiful?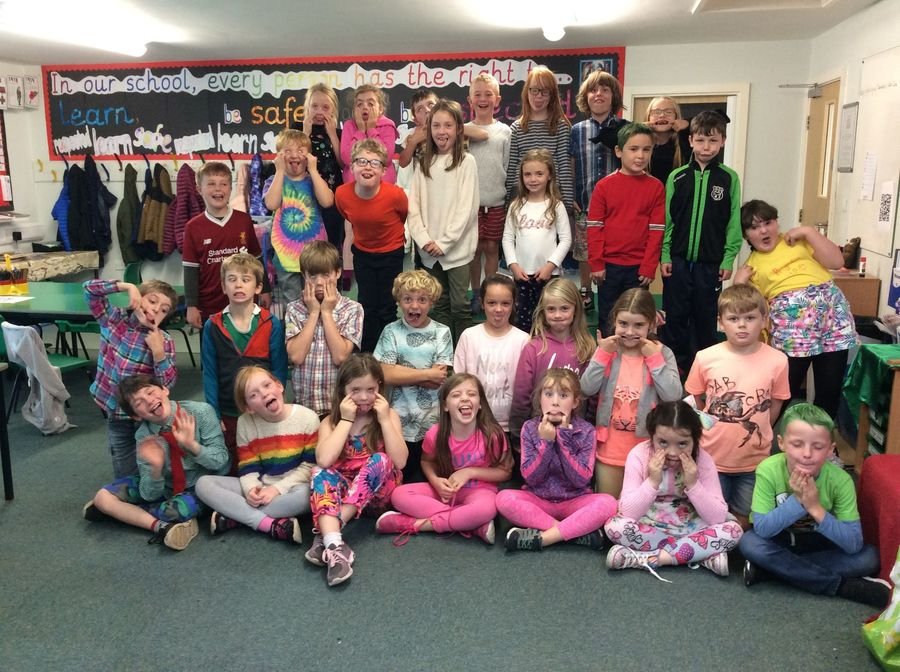 We have loved learning the song 'Three Little Birds' by Bob Marley. As well as singing it, we have learnt djembe and glockenspiel parts to accompany it.